VALENTINES DAY CARDS IN THE MEDIA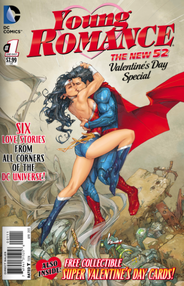 DC Comics Valentines:
Edit
For decades now DC Comics has released valentiness based on DC Characters. One of the problems is ones there used they get discared or lost. For the most part they become 'lost" art work. Here you will be able to see those lost artwork.